A powerful combined in-clinic/at home treatment for improving hair structure.
The Xcellaris Pro Hair & Scalp treatment by Dermaroller® is designed to create the optimal conditions for improving hair structure and reversing the process of hair loss.
Xcellaris Pro is based on natural & highly potent active ingredients which target the hair follicles and the surrounding skin tissue.
Unlike regular topical products, the active ingredients of Xcellaris Pro go beyond the surface of the scalp and penetrate deeper into the skin. The eDermaStamp® creates thousands of micro-channels which significantly increase the absorption of active ingredients, ensuring maximum treatment efficacy.
Clinical Benefits Include:
Slows down hair loss.
Stimulates hair growth.
Strengthens hair roots.
Increases thickness and density.
Maintains function and structure of healthy skin tissue.
Ensures optimal anchorage of the hair roots.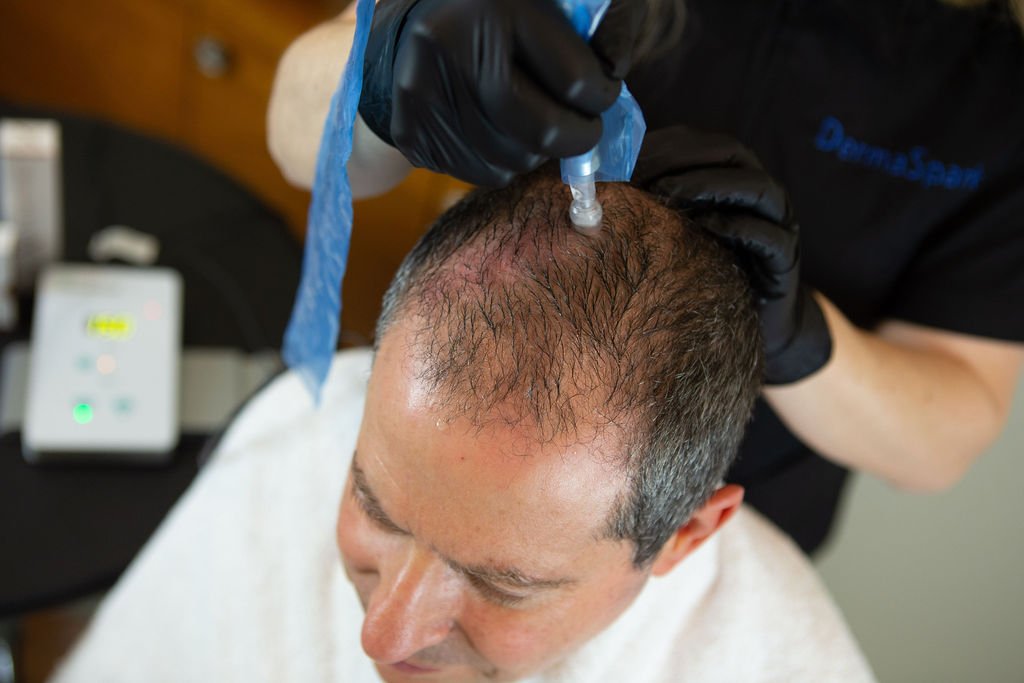 Xcellaris Pro Hair Lotion
Key Benefits
Nourishes the scalp
Creates the basis for strong, thick and healthy looking hair
Improves hair structure
Normalizes frizzy and brittle hair
Boosts hair health by providing valuable hair nutrients
4x Hair Treatment Ampules (5ml each)
4x Skin Rejuvenation Vitamin ampules (5ml each)
1x bottle of Hair Lotion (70ml)
The Hair Repair & Skin Rejuvenation Vitamin ampules are use in-clinic during the professional eDermaStamp treatments. They promote and maintain healthy hair growth and insure optimum cellular metabolism. The Hair Lotion is used at home between the professional treatments and can be combined with the home-care Dermaroller to nourish and repair hair fibers and increase hair volume.